Essaouira
Ancient Port City
Beach▴ Food ▴ Nature ▴ Music ▴ Surf ▴ Golf
A refreshing ocean breeze gently blows across the main square as you gaze upon the fortress walls of this historic coastal town and UN World Heritage site. Formerly known as Mogador, it's now known as Essaouira (essa-weera), or "little rampart" in Arabic for citadel walls that surround it, and Taṣṣort in local Berber, or "the small fortress". The palm-lined avenues, sandy beaches and peaceful harbor have attracted visitors since antiquity to its time as a Portuguese establishment, French protectorate and even pirate haven. Also known as "The Windy City", it has it's adventurous side too, attracting windsurfers, golfers and all sorts of other outdoor types.
Sugar + Spice + Everything
Start with the necessities: a big bushel of mint and a healthy scoop of gunpowder tea. Then grab the freshest coriander, cinnamon, chili, cumin and ginger you can haggle from the spice vendor. Stockpile marinated olives, large local dates, small seedless avocados, roasted almonds, and fresh dried fruits to last the whole trip.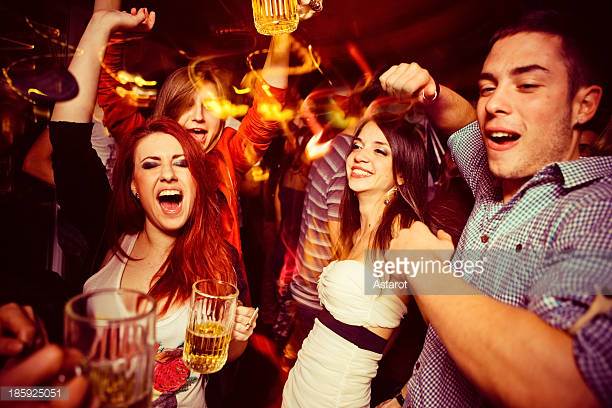 From the Rolling Stones to Jay-Z, Yves Saint Laurent to Ralph Lauren, Rita Hayworth to Scarlett Johansson, what was once a Hippie mecca continues to be a go-to destination for the globetrotting in-crowd. Known as "the new Ibiza", nights can range from modernist cool on a roof terrace, early evening antics at a bar or a night cap in French colonial elegance. Partying into the night? There's fire breathers, bellydancers and stilt walkers for that. Or looking for more of a local insider's experience? There's plenty of local bands or traditional gnawa music groups where you may be able to jam with the musicians. If you're really feeling lucky, you can even visit the Casino and try your hand at one of the high-stakes poker tables.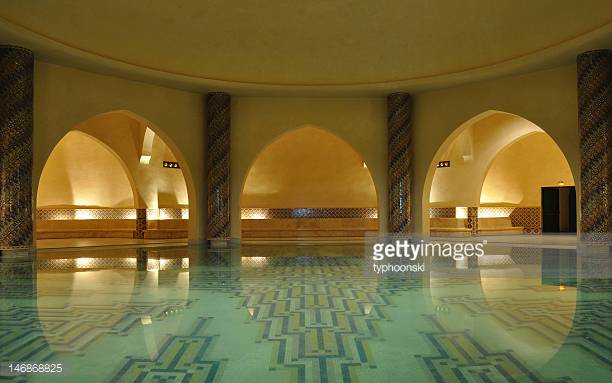 Health and wellness have been part of the Moroccan culture from the beginning and nowhere is that more apparent than in Marrakesh. Care for your body and soul by losing yourself in a luxurious traditional hammam (steam spa) and indulge in a rich selection of treatments ranging from massages, facials, essential oils aromatherapy and body treatments with 100% natural organic products. Ghassoul from the earth of the Moulouya Valley, clay, saffron, black soap and argan oil are all locally sourced and combined through rituals that have been perfected through generations. Quality cuisine is also a cornerstone of health and the restaurant scene has become top-tier. The food successfully marries local produce and flavors together with innovation, experience and ambiance.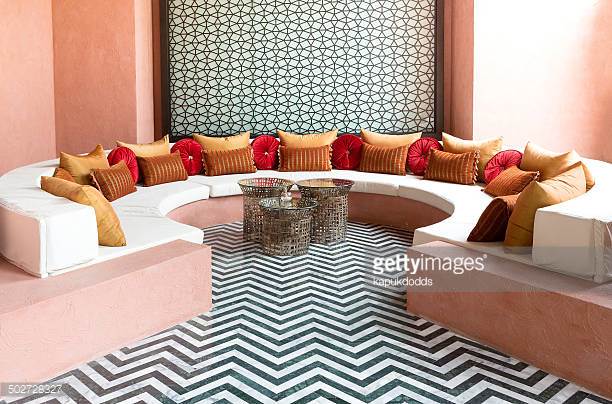 Sights, sounds, tastes and smells dominate this city. Go off the beaten path and indulge in the food market to savor delicious local oranges, dried dates, figs, apricots. Meet the local creatives, pushing the boundaries of what's possible when fusing their traditional culture with modern sensibilities, whether in cute bespoke clothing shops, innovative furniture shops or awe-inspiring pop-up art galleries. Roam past the shouts of pushy traders and into the calm magic of our hand-picked collaborators
Located to the north of the foothills of the snow-capped Atlas Mountains, the lush natural atmosphere provides a wide-range of adventures. Set off by a humanely-raised camel to a desert camp deep in the dunes or visit the Ouzoud waterfalls and have tea in a nearby Berber village. Prefer something faster? Try a thrilling quad bike run or sunset hot air balloon ride. Treks can even range from whitewater rafting to desert parasailing.